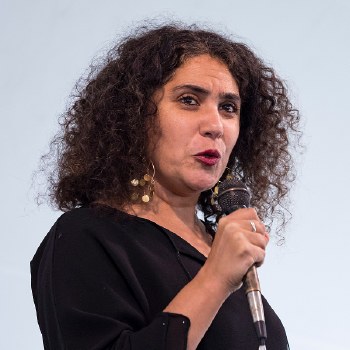 C. El Ansary Wed 10/18 2p A
$14.00
Description
Born in Cairo, Chirine El Ansary is a storyteller and physical performer living in Egypt and France. She was one of the first artists to perform in the ancient buildings in the heart of the old city of Cairo, and today she is internationally known, having performed in cities as diverse as Zanzibar, Johannesburg, Rome, Naples, London, and Paris. Her exquisite work includes performances of The Arabian Nights, Sufi tales, performance poetry and performances based on her own writings.
– Everything Theatre, London
All Ticket Sales Are Final.
If you have questions, please call the International Storytelling Center at (800)952-8392 or email customerservice@storytellingcenter.net.