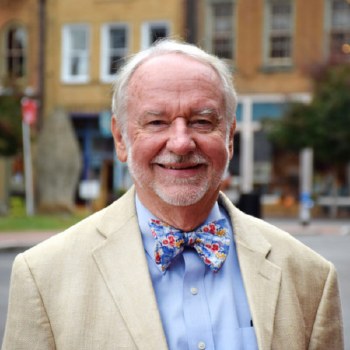 Donald Davis Thur 10/5 11 am A
$14.00
Description
Donald Davis was born in a Southern Appalachian mountain world rich in stories, surrounded by a family of traditional storytellers who told him gentle fairy tales, simple and silly Jack tales, scary mountain lore, ancient Welsh and Scottish folktales, and most importantly, nourishing, true-to-life stories of his own neighbors and kin. Featured at festivals throughout the U.S. and abroad, Davis is also known as a prolific author, producer of books and CDs, and a guest host for NPR's Good Evening.
His stories often left listeners limp with laughter at the same time they struggled with a lump in the throat.
 – New York Times
Visit Donald's Website
All Ticket Sales Are Final.
If you have questions, please call the International Storytelling Center at (800)952-8392 or email customerservice@storytellingcenter.net.